Land, Water, and Sky
These paintings are inspired by the visual poetry of the seasons, skies and changing light. This is art that celebrates the beauty and tranquility of the natural world.
"What art offers is space- a certain breathing room for the spirit." – John Updike
Contemporary oil paintings of coastlines and fields, hills and rural heartland vistas… quiet scenes infused with transcendence and moments of grace.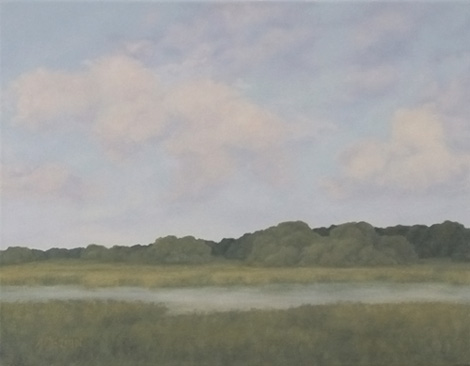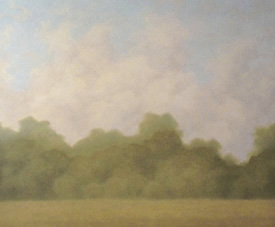 Welcome! Glad you're checking in at this stage of my art journey, as I transition to painting full time, which for me means returning full circle to my first love. First, I'd like to say thanks- I'm honored and grateful for the comments I've received about the paintings. It is wonderful and humbling to hear that that my heartfelt intention to communicate peace and beauty has been reflected on the canvas.
There are a number of paintings in progress, including this one, that I'll be posting online soon- so please check back, and enjoy your site visit.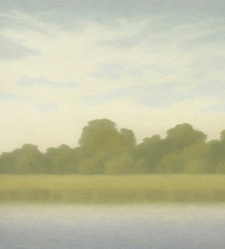 Artwork: Currently available paintings are located in the Portfolio section of the site; please email or call for additional details. They will be joined by a number of pieces on the easel (such as the marsh at right) which will also be available online or in gallery settings in the near future. I believe that art is for everyone, and that artwork should be easily accessible and affordable. In addition to originals, there will be prints and giclees, and I'll post information about all of this soon.
Special note: I was so honored to have my artwork recognized by Art Design Carta! One of my landscape paintings was recently featured in their collection highlights for design professionals across the country.